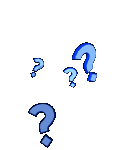 All questions are based on information you can find by reading the excerpt of my new Young Adult Romance
Jocelyn's Choice.
QUESTION #2
What state does Jocelyn reside in?
Rules...
In the subject line or body of the e-mail, please let me know you are answering Question #2
Another question will be posted in a couple of hours and you'll be eligible to answer that one too as you'll be playing for a different prize.
Contest ends at 12:00 PM est on 6/8/11
***Winners will be chosen randomly
A beautiful Jocelyn's Choice pen!
Don't forget to
e-mail
me the answer.
Stop back soon for question #3 where you'll be playing for an EBOOK copy of Jocelyn's Choice. I'll tweet it out when its posted, so follow me on twitter @ellajade1 for the latest info!
REMEMBER...you are eligible for all three rounds! Question #1 ...
What month did Jocelyn take the pregnancy test?
Good Luck!
Thanks,
Ella