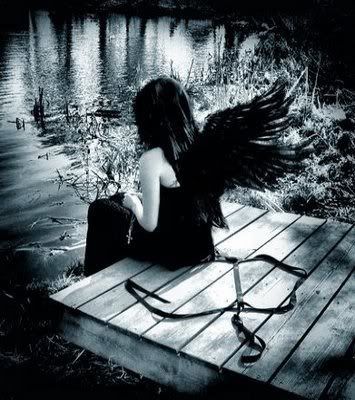 Some weeks absolutely nothing happens and then I get a day like today and I'm bouncing all over the place!
So, why so excited you ask?
I FINISHED my m/m romance Embracing the Unexpected! Now all I have to do is make it look real purrty and its off! I've never dabbled in this genre before so I'm a little nervous. I hope I pulled it off because I flove the two main characters. Dr. Jace Cooper who is open in his sexuality and is very attracted to attorney Parker Phillips. Parker is not so open and may not even realize he's gay. Jace has his work cut out for him! I'll keep you updated on my progress with getting these two published!
I heard from my editor over at Beachwalk and she tells me she'll have the edits to Be My Everything back to me shortly! Cool! We're getting closer to a September release date! Here's what I came up with today...
Total Domination…Perfect Submission…What happens when your heart gets in the way?
Shy, awkward receptionist Katherine Sierra wants to explore her sexually submissive side. She has no idea what she's gotten herself into when she attends a play party and submits an application to one of the most experienced Doms in the room. She's new to the BDSM world but is eager to learn.
Successful businessman and hardcore Dominant Lucas Cain knows his way around a playroom and doesn't normally take on brand new subs. He's apprehensive to train someone so innocent, but the more time he spends with Katherine the more intrigued he becomes. She'll allow him to push every boundary until she proves she's the one. She may be everything he's been searching for.
What happens when Luke requests his friend/mentor Colin join them in the playroom for an evening of fun? Will Kat's true feelings for Luke surface? Seeing Kat with Colin might change everything. Can Luke break his own rule and fall in love with his sub?
And, I scored a critique partner today!!! Up until now, I didn't have one of those, but I really wanted one and she kind of fell into my lap, so I'm thrilled! As soon as the kiddies are back in school, I promise to have something for her to critique!
Oh, and let's not forget, two more story ideas popped into my head this weekend. Something about a paranormal YA Romance having to do with Angels and Demons and another smexy erotic romance where I get to play with three hawt brothers who happen to be powerful Warlocks. I'm in the early stages, but I'll get there.
See, I am having a productive week!
Thanks for stopping by...