Make Me Stay
released with a bang this week. I received three really great reviews, so I thought I'd share what the bloggers are saying about my newest novella.

5 Stars from Picked By Poison
"Excellent chemistry and characters who sizzle on the pages! A 5 start read on the lighter side of BDSM!"
4 Spiders from Close Encounters of the Night Kind
"This was a super sexy dip into the beginners of the BDSM world."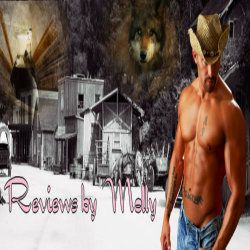 5 Stars from Reviews By Molly
"Ms. Jade chiseled her characters to be complex and believable, and they quickly work their way into your heart!"
***
Make Me Stay Available Now!
http://beachwalkpress.com/make-me-stay/
Can the sub teach the Dom to play?
Natural submissive Gracie Miller thought she had found her other half in Cade Jameson. Not only did he help her through a difficult time in her life, in the bedroom he brought her more pleasure than she could have ever imagined. They seemed perfect for each other.
Cade knew what he wanted in the bedroom. Gracie brought out his domineering side and ignited his passion. But he feared he was too dominant for this beautiful, naïve girl, who was so young and impressionable, so he ended their relationship.
Two and a half years later, Gracie returns to town a new woman. She had moved to the city and found a "Master" who showed her what she was truly capable of. Now she's back and wants to show Cade exactly what kind of submissive she could be for him.
But after hearing all that she's experienced, Cade now wonders if he's dominant enough to satisfy her. Can he be the man Gracie needs him to be?
Content Warning: graphic sex, BDSM themes